God Got It Done
Pastor Travis Hunter
December 5, 2021
Read Hebrews 4:5-11
Have you ever tried out for a sport and no matter how hard you gave your all, you still did not make the team? You trained tirelessly and put your best foot forward because being on a team meant everything to you and you wanted to impress the coach.
Do you ever feel like that when it comes to your relationship with God? Do you think that you need to do so many exceptional things so that He notices you and will eventually pick you to be on His team? The truth is there are no tryouts when it comes to God. He has already chosen you to be on His team. You do not need to put on a show or negotiate with God for favor.
YOU ARE GOOD ENOUGH
You are good enough in God's eyes. Even if you may mess up sometimes as a parent or even in your own marriage, you are still good enough for God. You don't need to barter with God, promising to behave and asking Him to bless you in return. It's easy when things go wrong or when something doesn't work out in our favor to question God and ask Him where we went wrong.
Maybe you fasted and prayed for the wrong reasons. You thought if you did it, then you would score points with God and He would reward you for your diligent work. You did it out of obligation to get something from Him. Your intentions, however, should always be pure with Him.
The children of Israel did not enter the Promised Land because of their unbelief. They did not enter God's rest because they did not believe what God told them. Hebrews 4:3 says, "Now we who have believed enter that rest, just as God has said, "So I declared on oath in my anger, 'They shall never enter my rest.'"". They did not believe that God could help them. And if you do not believe, it means that you do not trust God to work it out.
You only need to believe. It is already finished.
THE FINISHED WORKS OF JESUS
Your righteousness is a finished work of Jesus. 2 Corinthians 5:21 says, "For our sake he made him to be sin who knew no sin, so that in him we might become the righteousness of God." Your right standing with God is not based on anything to do with you but it has everything to do with what Jesus has done.
Healing is a finished work of Jesus. Isaiah 53:5 says, "But he was pierced for our transgressions; He was crushed for our iniquities; upon Him was the chastisement that brought us peace, and with His wounds, we are healed." When you go to the doctor's office, God does not want you to worry about how you will experience healing because He has already done it.
Deliverance is a finished work of Jesus. Colossians 1:13-14 says, "He has delivered us from the domain of darkness and transferred us to the kingdom of his beloved Son, in whom we have redemption, the forgiveness of sins." If you are facing a situation of evil, you don't have to stand alone. Position yourself for victory because He has already delivered you from all the powers of the enemy. He got it done.
Joy is a finished work of Jesus. John 15:11 says, "These things I have spoken to you, that my joy may be in you, and that your joy may be full." If you are struggling with your depression, you need to position yourself in the joy that He has given to you. You don't have to manifest it and you don't have to figure it out. He has already given it to you. He got it done.
Salvation is a finished work of Jesus. John 3:16 says, "For God so loved the world, that he gave his only Son, that whoever believes in him should not perish but have eternal life." Think about how much Jesus has for us, that He laid down His life so that you can have eternal life with Him. On the cross, He got it done.
He did not have to do that, but He wanted us to be a part of that special rest. He wants us to know that because of what He did on the cross, we are already accepted by God.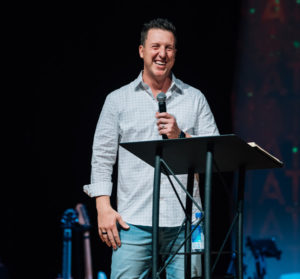 THE SPECIAL REST
Matthew 11:28 says, "Come to me, all you who are weary and burdened, and I will give you rest." When you enter God's rest, you are resting from that desire to prove yourself to Him over and over again. You finally understand that there is nothing you can do to earn God's grace, it was given to you.
Ephesians 2:8 says, "For by grace you have been saved through faith. And this is not your own doing; it is the gift of God." Jesus frees us from the sin of our burdens because He has already done the work. He go it done on the cross. You are saved and you are going to Heaven, and it has absolutely nothing to do with you. It has everything to do with what Jesus has done.
This type of rest occurs when you stop trying to earn your place with God because Jesus made your place. What Jesus did on the cross made our place with God. You don't have to try hard to earn His attention. All who enter into God's rest will find rest from their labors. It is easy to interpret this as manual labor but rather, it refers to the labor that involves you constantly trying to impress God to be on His 'good side'.
He got it done so you would be able to rest. He did the work, so all you need to do is enter into rest and allow Him to take His place in your life. God got it done so you would be able to enjoy His presence and His kingdom. He wants you to come as you are. You don't need to try and impress Him. He is already pleased with you.
APPLICATION QUESTIONS
Have you been wearing yourself out to get God to notice you? Do you know that you are already made righteous because of what Jesus did on the cross?
Do you feel tired? Are you working too hard? Are you fighting too hard?
Will you accept His invitation to rest? How can you better surrender your life to Jesus?