Join Us Every Sunday at Nations Church
Sunday at 9:00 AM and 11:00 AM at Olympia High School
Olympia High School: 4301 S Apopka Vineland Rd, Orlando, FL 32835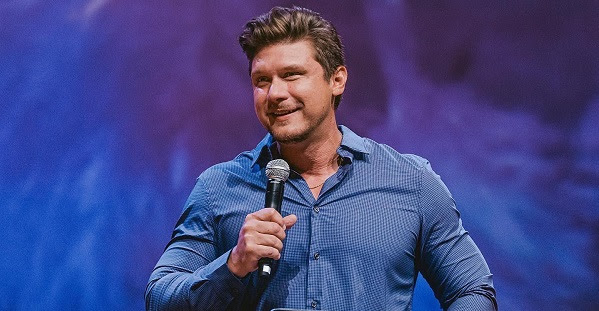 One Year Anniversary Celebration Weekend
Come celebrate with us! We are only 4 weeks away from our One Year Anniversary Weekend! Friday and Saturday night Revive Orlando is back and Sunday morning we are celebrating One Year as Nations Church! SAVE THE DATE!
Friday August 12th at 6:30 PM (Doors open at 6:00 PM)
Saturday August 13th at 6:30 PM (Doors open at 6:00 PM)
Sunday August 14th at 9:00 AM and 11:00 AM
Olympia High School: 4301 Apopka Vineland Rd, Orlando, FL 32835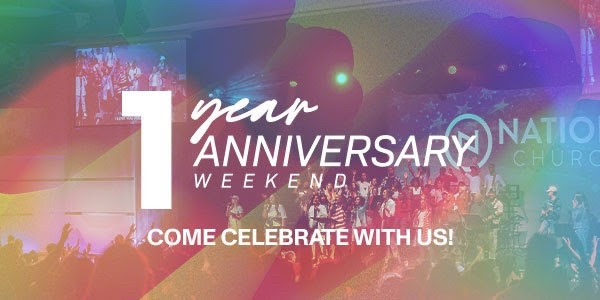 Calling all married couples! Nations is hosting a date night with your spouse. The event includes special guests, Drs. Les & Leslie Parrott, Kidcare, yummy desserts, and Live Q&A with marriage experts. Included in event registration is your own personalized Better Love assessment focused on Less Conflict, Better Sex, More Laughter, and Deeper Conversations. 
Cost is $35 per couple. Click HERE to register
Friday, August 19th at 6:30 PM at CfaN Ministry Center: 6177 Lake Ellenor Drive, Orlando 
Legacy Grandparenting Summit – Early Bird Registration Open Now!
If you're a spiritual or natural grandparent, this is for you! This conference is focused on seeing your grandchildren follow Christ, leaving a lasting legacy of love, and influencing generations of your family for Christ! 
Registration is required: Sign up HERE. "Nations Church – Orlando, FL" should appear at the top. When prompted with "How did you hear about this event?", select "Other", then enter "Nations Church." You'll receive your ticket by email.
For more information about the summit, visit http://legacycoalition.com/summit/ or email guardians@wearenations.church.  
Thursday & Friday October 20th & 21st at the CfaN Ministry Center – 6177 Lake Ellenor Dr, Orlando
Outreach Training and Block Party
We are READY to REACH Orlando for Jesus! On August 13th, we will have outreach training and hit the streets to prepare the ground for our next Nations Block Party. Register HERE. 
Then, on August 20th, we'll preach the Gospel and reach the neighborhoods of Paramore with our Bootcampers and Nations crew at our Nations Block Party! Register HERE. 
TRAINING/OUTREACH: Saturday, August 13th from 2:00 – 4:00PM. Meet at CfaN Ministry Center – 6177 Lake Ellenor Dr, Orlando
BLOCK PARTY: Saturday, August 20th, Set-up from 3:00 PM to 5:00 PM & Party from 5:00 – 8:00PM at 595 W Church St Suite E, Orlando
Jesus at the Door Evangelism Training and Outreach
Join our Director of Evangelism, Scott McNamara, and his team for the Jesus at the Door Evangelism training. You will learn simple techniques to lead people to Christ with the "Jesus At The Door" card. This tool makes evangelizing fun and easy for believers of any age. 
Invite a friend and get equipped to share the Gospel! 
Saturday, August 20th, 10:00 AM to 4:00 PM at CfaN Headquarters – 6880 Lake Ellenor Dr, Orlando
On our Events Page, HERE, you can find out about all the great things coming up at Nations! Or click on specific events below to get the details and register! 
Download the Church Center App!
We want to encourage our Nations Church Family to download a FREE app called "Church Center." Once you download the app, choose Nations Church and you will find easy viewing for the church calendar, giving/tithing options, registering for events, and sermon videos right at your fingertips!
You can also sign up for small groups, the Dream Team, and MUCH more!
Nations Tech is seeking Spanish, Portuguese, and Russian translators! Text NationsTech to 94000 or e-mail Tech@wearenations.church to join the team! 
Do You Have a Testimony to Share?
The Lord is moving in mighty ways and we want to hear about the life transformation that has happened in your life! If you have a testimony to share about your breakthrough, healing, miracle, or God encounter,let us know by clicking HERE so we can hear about it!
Tithing/Giving Opportunities
Did you know you can set up your tithes and offerings to recur WEEKLY with automated giving? Just go to wearenations.church/give, and choose the "Regular" frequency option. Let's partner with what God is building at Nations!